First Choice Carpet Cleaner
Serving Arlington Heights, IL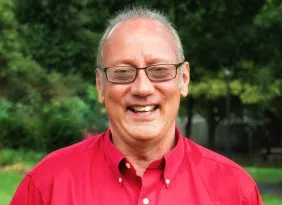 First Choice Carpet Cleaner is the first and most trusted name for carpet cleaning and upholstery cleaning in Chicago's western suburbs. Our expert cleaning teams have the experience and know-how to get the job done right the first time. Our customers consistently give us 5-star reviews on all the major sites, plus we offer a "2-week Satisfaction Guarantee!"
I have used First Choice for several years…They removed stains other companies couldn't because they know which cleaning product/process to use for specific stains. My traffic areas stay cleaner longer due to their deep carpet cleaning process. The company does quality work and does follow-up calls. First Choice really does care about their customers and takes pride in the job they do
Our family has been a loyal customer of First Choice for 21 years. The technician's attention when cleaning our carpeting, upholstery, and flooring is without equal. We have had 2 dogs, 3 children and a variety of spots, stains, pet accidents, and assorted cleaning dilemmas. First Choice always found a solution to remedy our carpet cleaning situations to our complete satisfaction…It's not easy to find a company that performs the work at a price that balances cost along with quality.
Exceptional service! Our carpet looks amazing! We can't believe how clean Paul was able to make our stairs look! I will continue to recommend his service to everyone I know!
We've used Paul's services multiple times since we moved into our home more than 12 years ago. The results from the very first cleaning back then were nothing short of amazing, and subsequently, our carpets continue to look just great. Professional, personable, does what he says he's going to do. Outstanding value!
Very satisfied with First Choice Carpet Cleaner. They were professional and explained the process from start to finish. They were able to get out a lot of stains from plants and spilled beverages. Will definitely hire them again for both business and residential jobs.
Top Notch performance. Considerably better than previous providers. I am sticking with them. They gave me valuable advice that will help me to maintain my carpets between professional cleanings. Very professional, congenial and efficient. The Best.
We have used First Choice in two houses we have owned. Having kids or animals, like most of us do, you never know what is going to be spilled or tracked in on the carpet or furniture. Their professional and knowledgeable staff always remove all of our stains. They clean our furniture, put protective coating back on to seal the fibers, then dry with blowers before leaving. We have referred First Choice to several people we know and we love the referral program they have.
I have used Paul's services several times and have been extremely happy with the results. Carpets and furniture (2 large sectionals) looked amazing. I highly recommend Paul. He's a great guy and does a great job!!
Paul is very knowledgeable and conscientious about his services. He and his crew did a great job in my office. Thank you!
Paul was fantastic. Showed up on time, measured and gave me a quote that was very close to his original estimate. The job turned out to be tougher than expected (paint in carpet) and it took a little longer than planned but Paul stuck with his original quote. I would have paid more for the great job they did. I'd certainly use them again!
Are You In Our Service Area